drive-in Manitoba FISHING LODGE



LONG LAKE, MANITOBA CANADA

Come and enjoy some fishing, hunting, family vacationing, company getaways, hiking, relaxing, swimming and more!

FALL TIME AT THE LODGE IS SPECTACULAR!

Come and enjoy the beautiful fall colors.

AERIAL VIEW OF THE LODGE AND CABINS
Here is a view of Windsock Lodge and our 3 Light House Keeping cabins.

COME BLUEBERRY PICKING IN SEASON JULY/AUGUST

Excellent blueberry picking close to the Lodge. Fresh blueberries!!

Our cabins have 2 bedrooms with a single and double bed in each room, kitchenette, living room, in-door washroom, satellite TV, free wireless internet.

Dock and Lake Panoramic Picture

Family nights come equipped with your own s'mores package! Kids love s'mores and so do adults. Camp fire and s'mores at the campfire at night! The night sky filled with the constellations! How many can you name?

COME AND EXPERIENCE AURORA BOREALIS
Spectacular Northern Lights can be seen on a clear cool night!

GORGEOUS SUNSET - LODGE AND 3 CABINS

Gorgeous sunsets at the beautiful Windsock Lodge

MANIGOTAGAN RIVER CANOE ROUTE-Starting point at Windsock Lodge, Long Lake

The Manigotagan River canoe route's starting point at Windsock Lodge, Long Lake. One of the best canoe routes Manitoba has to offer!

Snapping Turtle sunning himself
Nothing like bumping into something as prehistoric as this guy!

RELAX AND TAKE IT ALL IN!

Take it all in at our beautiful Lodge!

Misty morning, getting ready to head out fishing!

Our Anniversary Fishing Trip! Take your wife fishing!!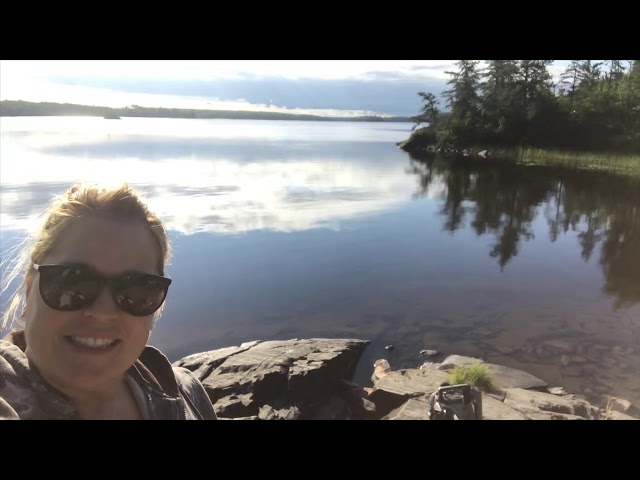 Please call or text us to book your wilderness experience!

/